Hot, dry, arid are all associated with the great Southwestern United States. Well, no more. Fix up this delicious barbecue sauce and change the weather to moist and tasty!
Ingredients:

1 cup apple juice


1/2 cup red wine vinegar


1/3 cup red chilies - mild or hot to preference


1/4 cup minced sweet onion


3 cloves garlic - minced


2 Tbls. butter


2 Tbls. fresh ground black pepper


1 tsp salt


1/8th tsp oregano


1/8th tsp cumin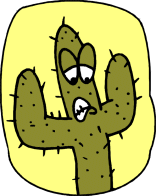 First melt butter in skillet over medium heat - do not burn. Next add the onion and cook until transparent. Then add garlic. Simmer for 5 more minutes. Next stir in chilies, oregano and cumin. Next add apple juice, vinegar, salt and pepper. Cook for over medium heat for 15 minutes more.
Allow to cool and serve on and/or with ribs and chicken. Have fun!
Enjoy!